Our Company
Your One Stop Home and Building Renovation Service Provider.
About Hock Tat Building Contractor Pte Ltd
Welcome to Hock Tat Building Contractor Pte Ltd, our company are the premier builder of our customer's choice and will always strive to exceed their expectations .We specializing in building construction and renovations for the Landed properties , condominium, apartment, industrial buildings ,factories .intuitional building like school ,civil engineering works like drain ,road and park. We are committed through our integrity and professionalism to build long lasting relationships.
Our company was incorporated in 2003 as a limited exempt private company. The company principal activities are building contractor , construction and upgrading works

Our present registered address is at 10 Kaki Bukit Ave 4 #09-72 Premier@Kaki Bukit Singapore 415874

 

 

 

Our Motto

We will continue to exceed our good practice and strive to exceed customers expectation in whatever we do
What we do

Building Constructions and renovations to follows works
landed properties like terrace house, detached or semidetached house and bungalows houses
Commercial properties like office interior renovation ,retail shop interior renovation for HDB and private properties
Condominium and apartment flats
Industrial building and renovations like factory , warehouse and storage buildings
Institution building like garden and parks
Civil engineering works like Roads and drains
Other maintenance works like retiling works ,repair and redoration works and painting as well as waterproofing services and repair
We sort out and plan on solving any construction and renovation problems extremely quickly in order to comply with the timeline and budget given by customers
Why select Hock Tat Building Contractor Pte Ltd
1 Competitive Pricing
We will provide you reasonable pricing to do exactly what you specify without any hidden cost.
2 wide variety of products, construction and renovation services.
We carry wide choice of construction and renovation works which is customise to individual customers need and requirement and we use only high quality products that has been approve by the authority. Work with us involve a carefully planned series of steps, centered around a schedule we stick to and daily communication
3 Long years of track records
We had serve the local market for over seventeen years and understand the needs and requirement of the customers in the general construction, upgrading and renovation works and received many testimonials from our clients for excellence works. Our clients had also continue to support us by referring their friends and associate to our services and we are indeed grateful for their continue support.
4 one year warranty
Our company assured you our quality and workmanship of our works with a standard one (1) year warranty upon completion of the works. We had also many time go beyond the standard warranty period so as to keep our clients happy.
5 Good quality professional workmanship and good quality materials
Our company are BCA (Building and construction authority) approved contractor with qualify license in the category of works we are going to be carried out. We provide works with good quality workmanship and quality materials to be use for the construction and renovation works. Our company's workers are put though our in house stringent training program before they are deploy on site. They must not only passed all the test and skills to do the works by all relevant authority but also continue to update and ungraded themselves the latest industry process and trend. . Our supervisor, foreman and key skill workman had been with us for very long time of at least 5 years
Testimonial from our customers
Hock Tat Building Contractor Pte Ltd has always regard Safety, Quality and Timely Handling over of the projects very seriously and in our Performance Assessment we give it a very good rating.
From owner Neram Road
From owner Jln Sindor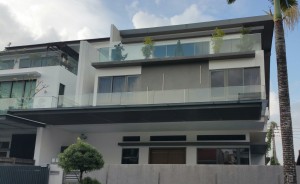 Testimonial
We are very happy with Hock Tat Building Contractor Pte Ltd for our renovation and construction services. The quality and workmanship are very good and they completed the project within budget and schedule given .Thanks you
Certification from the authority
BCA Registered  Certification                                                             BizSAFE level 3 certification
Hock Tat Building Contractor Pte Ltd is proud to have received the BizSAFE level 3 certification awarded by the Workplace Safety and Health (WSH) Council, as of Dec 2015

What this certification means is that Hock Tat Building Contractor Pte Ltd has been audited for Risk Management implementation by an external auditor, and it complies with the requirements in the Workplace Safety & Health Act (WHSA) and its subsidiary legislation.

Having the bizSAFE Level 3 certification assures all Hock Tat Building Contractor Pte Ltd stakeholders – including staff, students and industry partners – that Hock Tat Building Contractor Pte Ltd is committed towards workplace safety.  In addition, it allows Hock Tat Building Contractor Pte Ltd to conduct businesses with clients that require bizSAFE certification.

The WSHA covers all workplaces in Singapore and requires all organisations and employees to take reasonable practicable measures to achieve a safe and healthy workplace for everyone.
Achieving bizSAFE Level 3 is an important step towards striving for excellence in the WSH management system.
For further information please go to the WSH council website WSHC.SG for the following
BIZSAFE Brochure
BIZSAFE KIT English
BIZSAFE KIT Chinese
BIZSAFE self-check list English
BIZSAFE self-check Chinese